Motor Vehicle Theft: Expensive Parts and Prevention
Vehicle owners can reduce the likelihood of stolen cars and car parts by following safe and careful parking practices. Car thieves are attracted by key components like tires, wheels, headlights, and tailgates, because these components are expensive, relatively easy to disassemble, and attractive to the black market.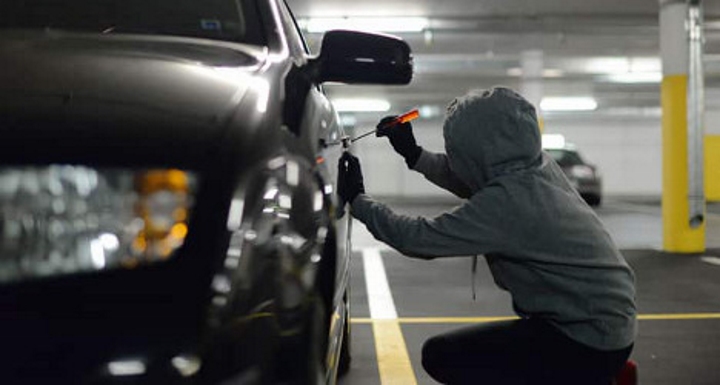 The rising cost of car parts has led to larger insurance premiums and higher repair costs. The National Insurance Crime Bureau (NICB) also believes it has led to the recent uptick of motor vehicle theft in the United States.
Motor Vehicle Theft
According to crime data gathered by the Federal Bureau of Investigation (FBI), vehicle theft in 2016 was at 765,484. This is significantly lower than data from 1997 (1,354,189). However, motor vehicle theft was only at 686,803 in 2014. It is likely that this number is steadily increasing because of the rising prices of car parts.
The FBI also found that recovered stolen vehicles were missing parts like wheels and rims. On the other hand, vehicles not recovered were assumed dismantled and sold in parts.
Average Prices of Vehicle Parts
The NICB listed the average prices of car parts in 2016. Data was taken for the Toyota Camry, Nissan Altima, and GMC Sierra, three of the most stolen models that year. Parts included doors, wheels, body panels and moldings, fenders, and headlights to the exclusion of major components like the car engine and transmission.
The NICB compared the used market value of the cars to the total value of the parts. The GMC Sierra pickup truck had a used market value of over $28,000 and about 20 commonly replaced components valued at more than $21,000. The data suggests individual parts are worth almost as much as the intact vehicle. Thieves are more attracted to selling dismantled car parts than they are to used vehicles as they are much easier to move and sell in the black market.
Car Theft Reduction Strategies
Vehicle owners who adhere to careful and safe parking practices can decrease the likelihood of car theft. They should follow these practices regardless of how long they leave their car unguarded and where they decide to park it.
Preventing Car Theft
Car owners should ensure car windows, doors, and the trunk are closed and locked. The vehicle should also not be left running unattended.
In addition, the ideal parking space for a vehicle is in a secure parking garage. Otherwise, cars should be parked in a well-lit and highly visible area with consistent pedestrian traffic. Owners can also consider chemically etching a car's Vehicle Identification Number (VIN) to windows as this can be an effective deterrent to theft.
Protecting Tires and Wheels
Other strategies focus specifically on key car components like tires and wheels. Wheels parked towards the curb, for instance, can be harder for thieves to dismantle. Owners may also set up wheel locks or car alarms equipped with wheel sensors. They will detect when a car is tilted or when wheels are tampered with.
Car owners need to become more proactive with theft protection strategies as the continued increase of car parts cost contributes to greater motor vehicle theft.